Source of information: Nation Kenya
If you feel sick, and have any suspicion of covid 19 you can access to any of the centers below and ask for a free covid 19 test. 
"All is set for a two-day free Covid-19 mass testing this weekend as Nairobi bolsters its preparedness in case of a second wave of coronavirus infections.
The mass testing will be done by the Nairobi Metropolitan Services (NMS) between Saturday October 17 and Sunday October 18 in all the 17 city sub-counties.
This will be the second free Covid-19 mass testing by the NMS after another was conducted in  May, where more than 3,000 Nairobi residents turned out to be tested in an 11-day exercise.
Nairobi and Mombasa counties have been the hardest hit by the virus that was first reported in Kenya in March, with the latter turning out to be the epicenter.
"Nairobi Metropolitan Services will be conducting mass Covid-19 testing across all sub-counties on October 17 and 18, 2020. See posters to confirm your venue. Remember to wash your hands, sanitize, observe social distance and all other Covid-19 regulations," an alert from the Major General Mohammed Badi-led office said on Tuesday."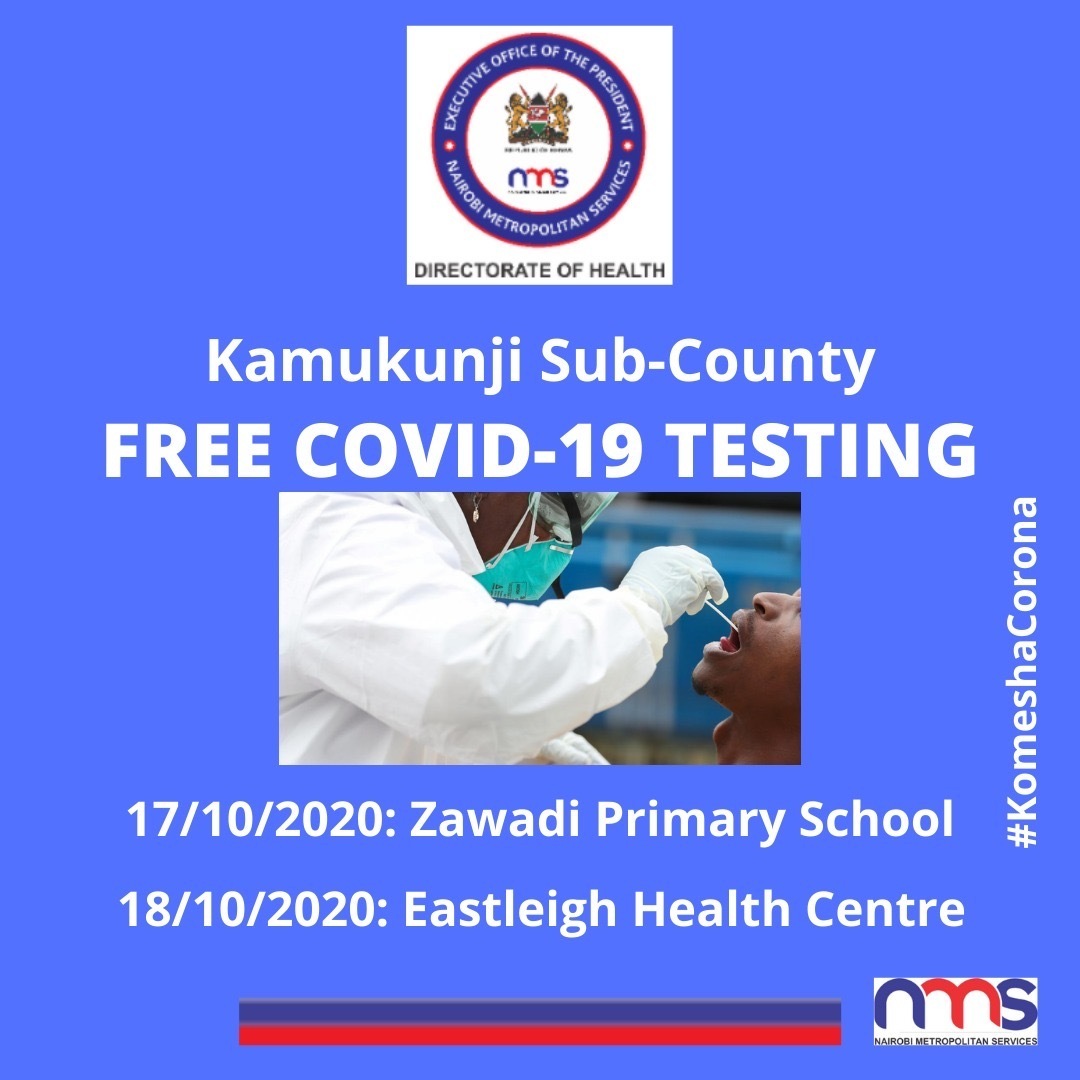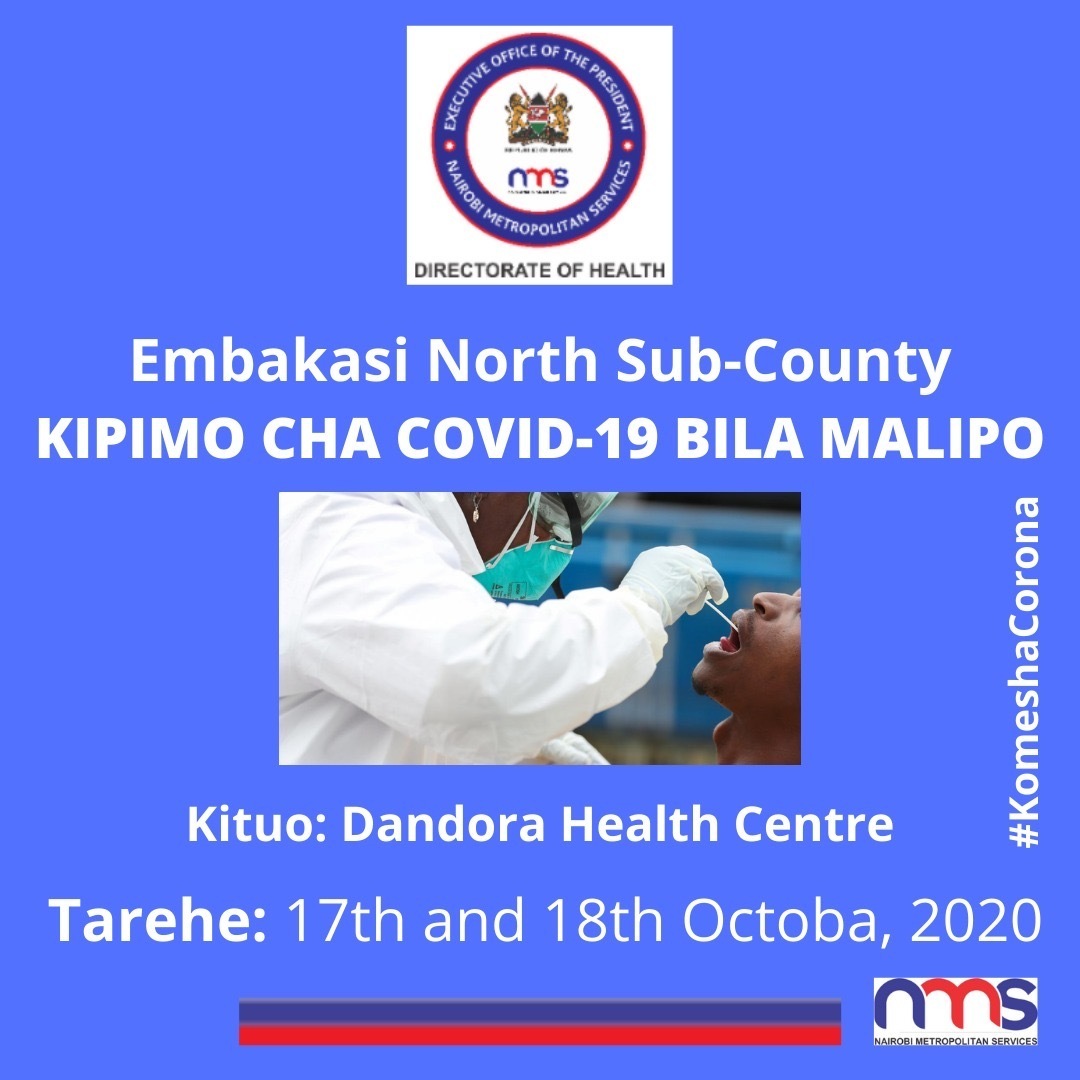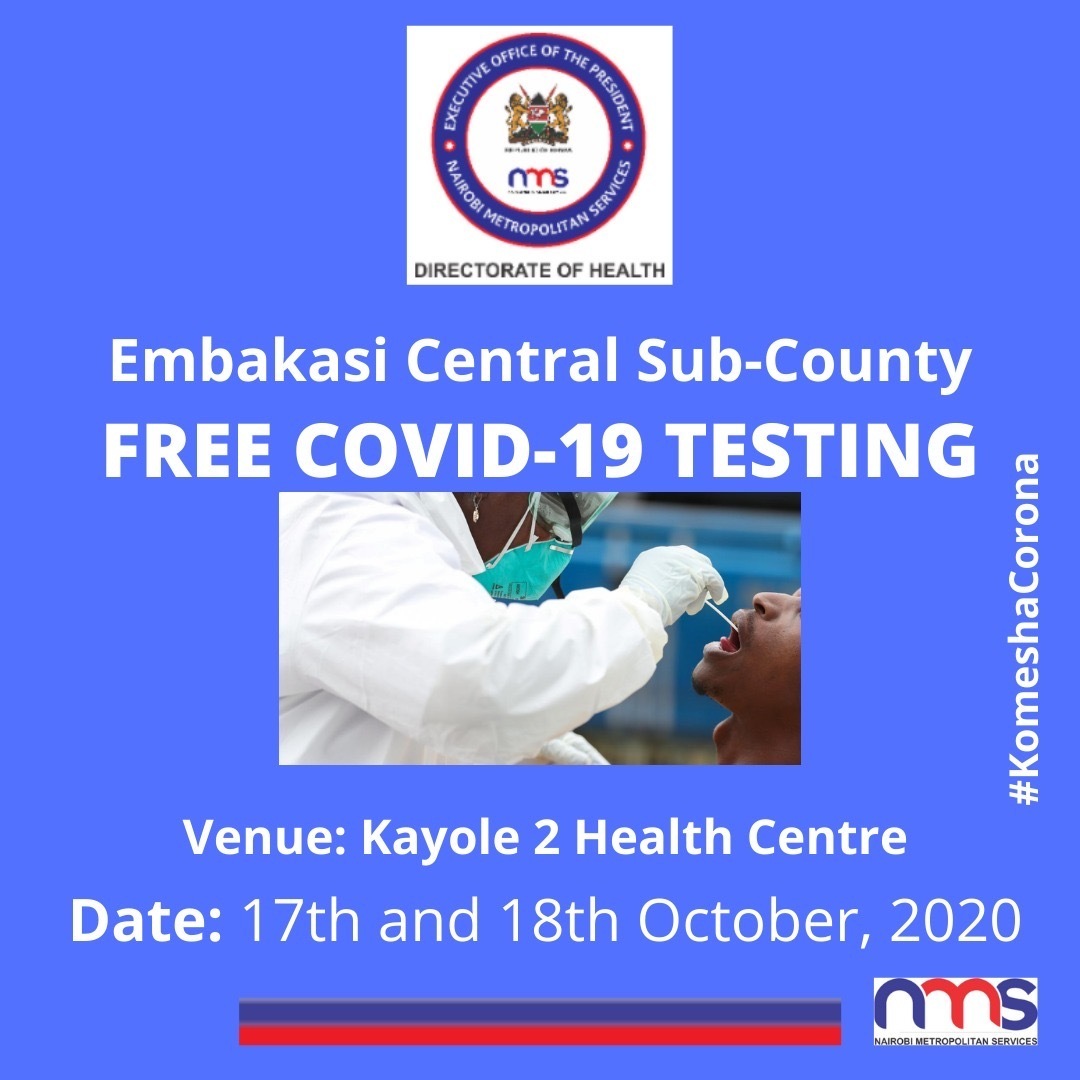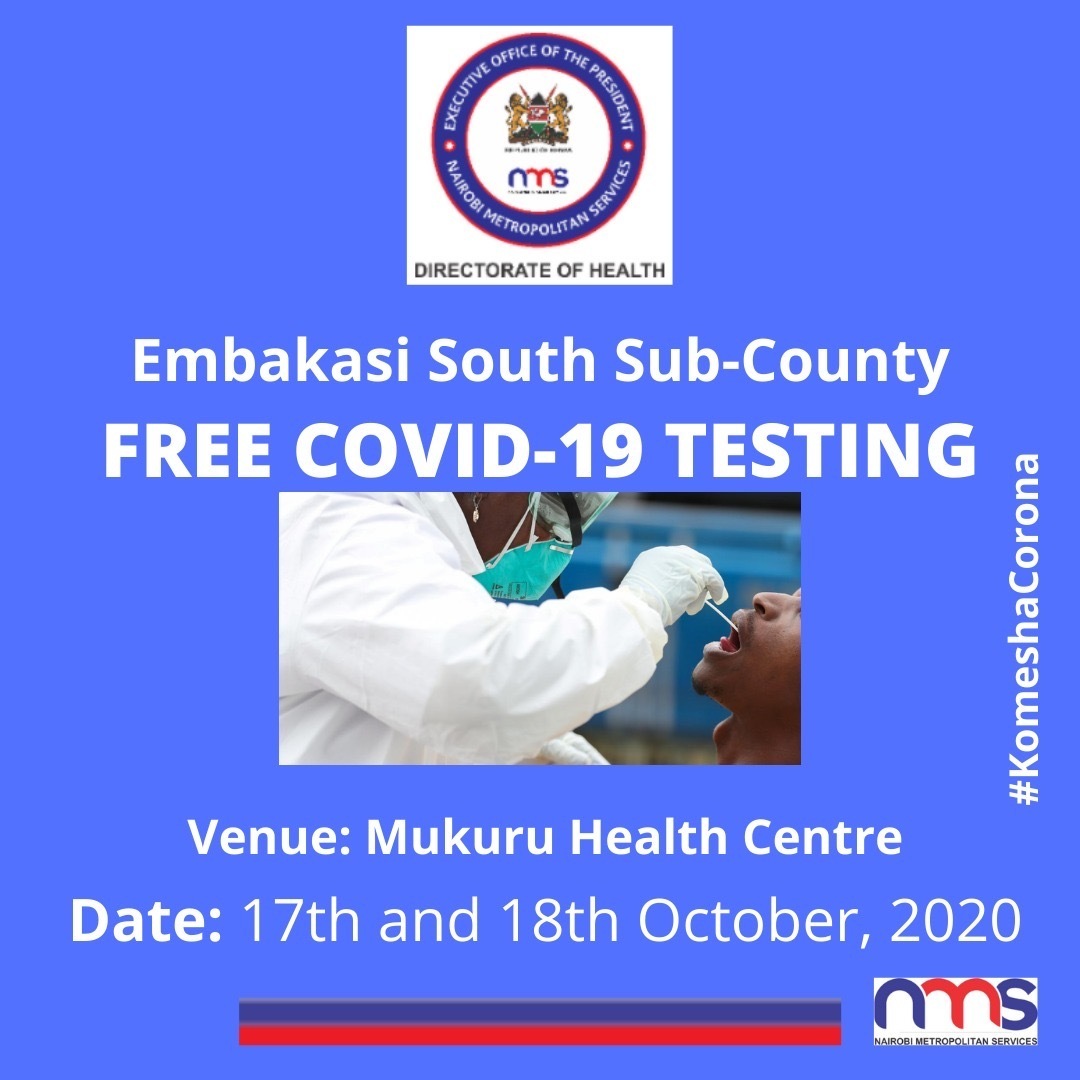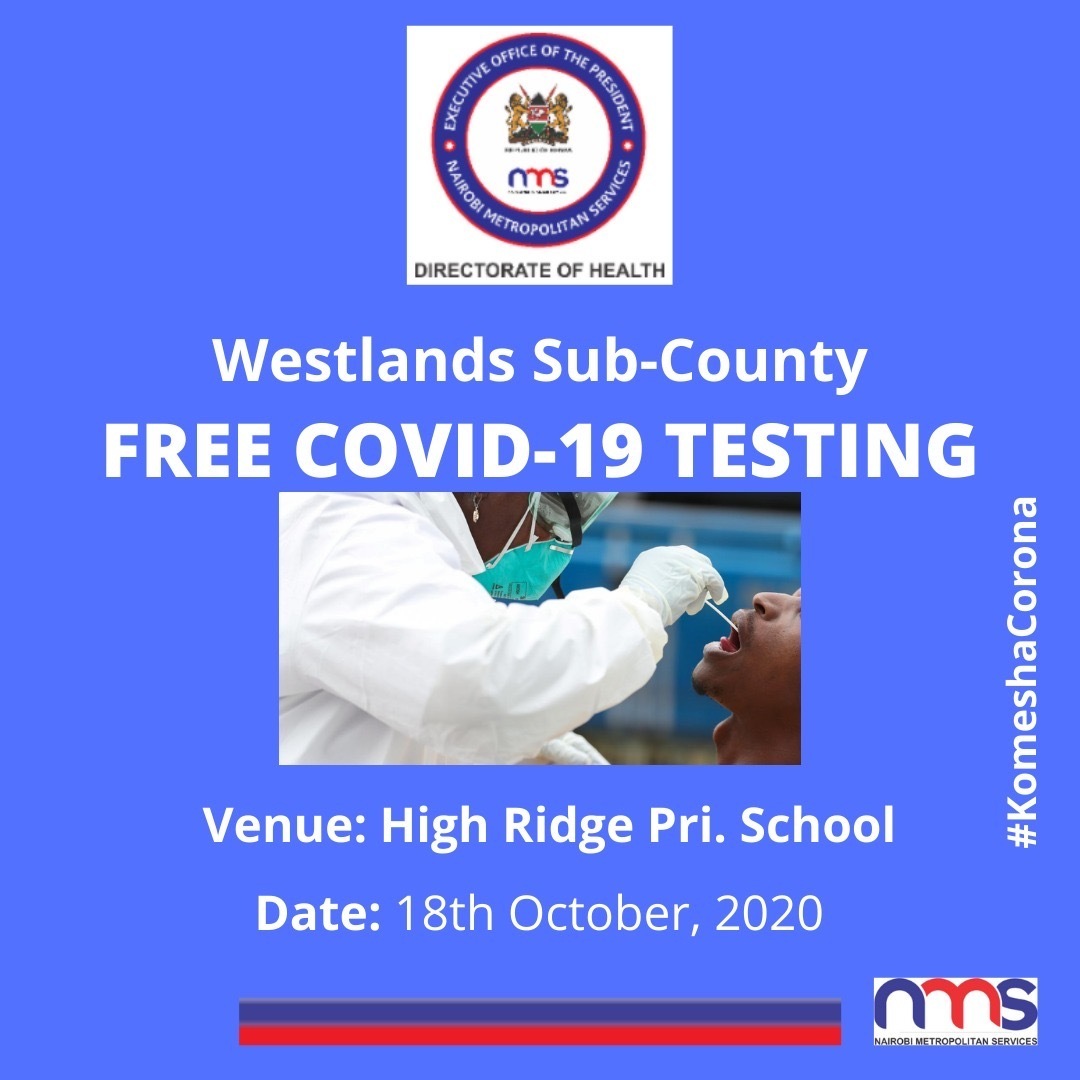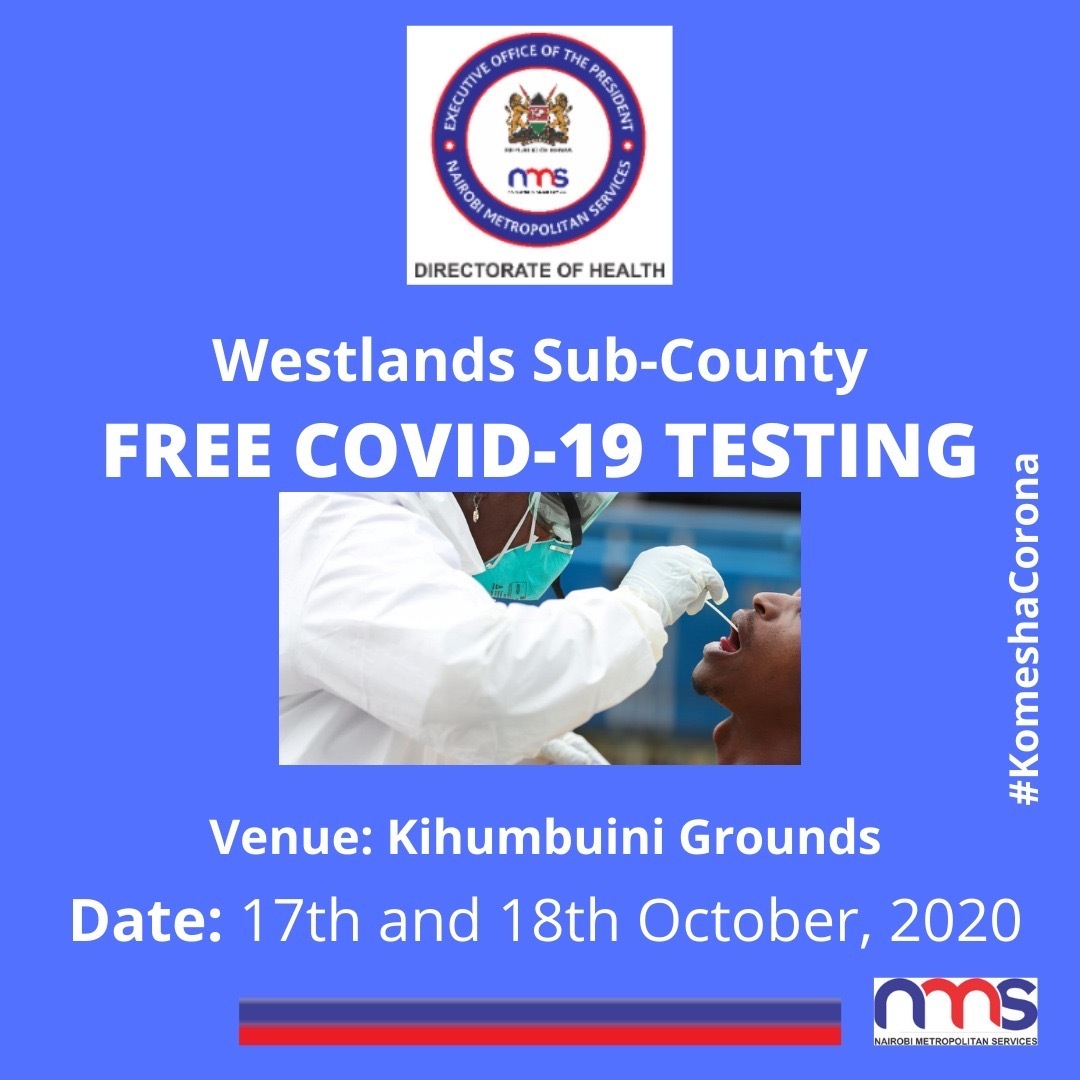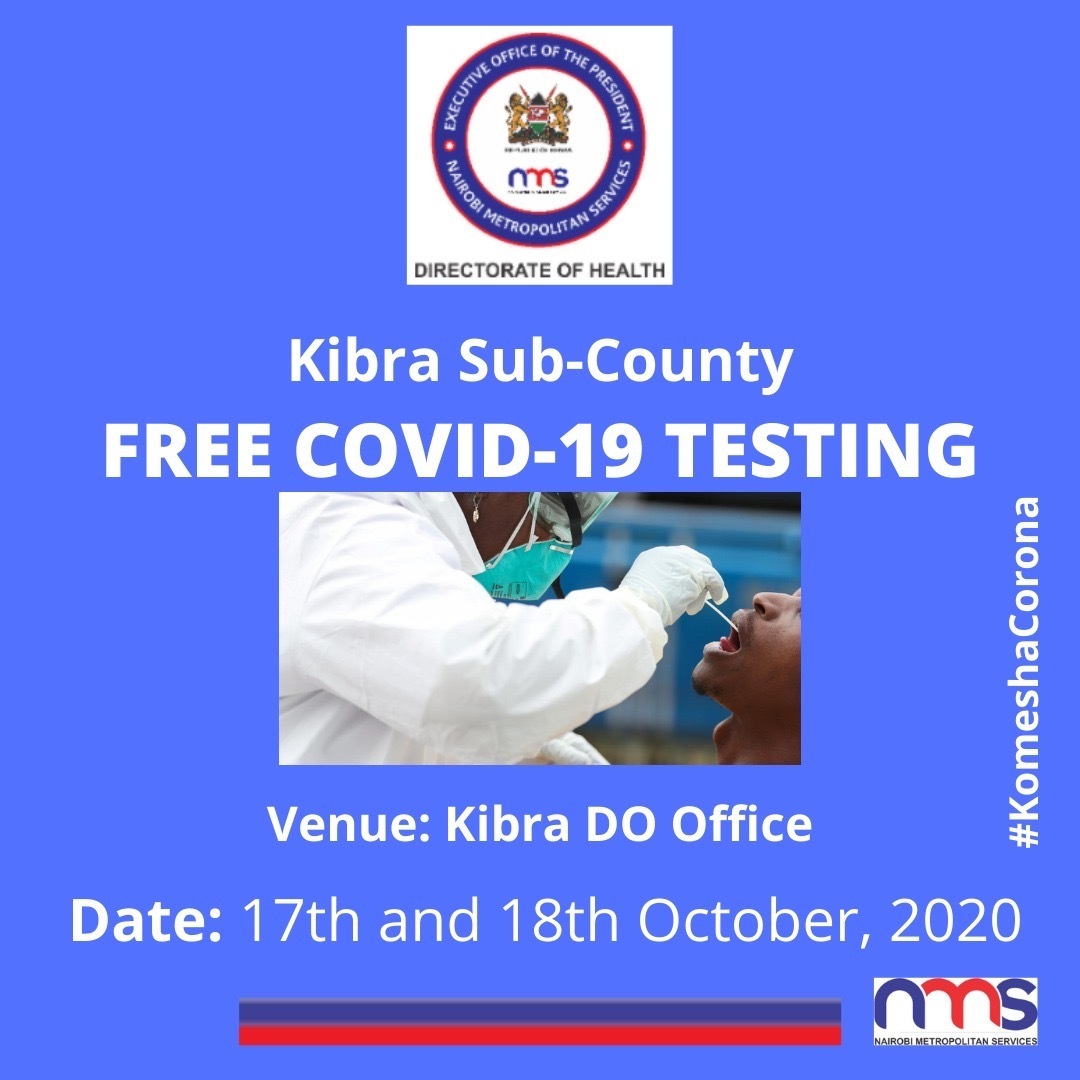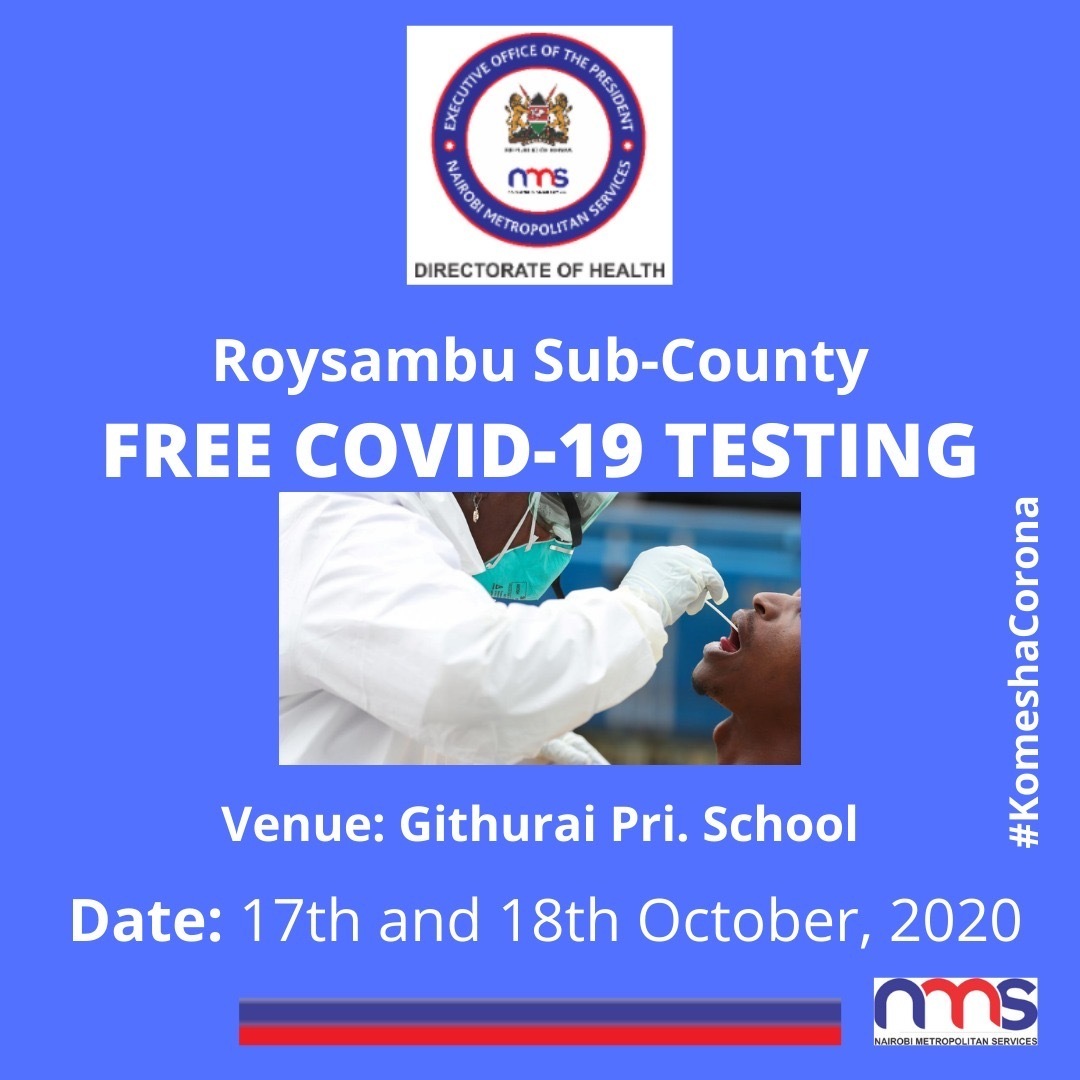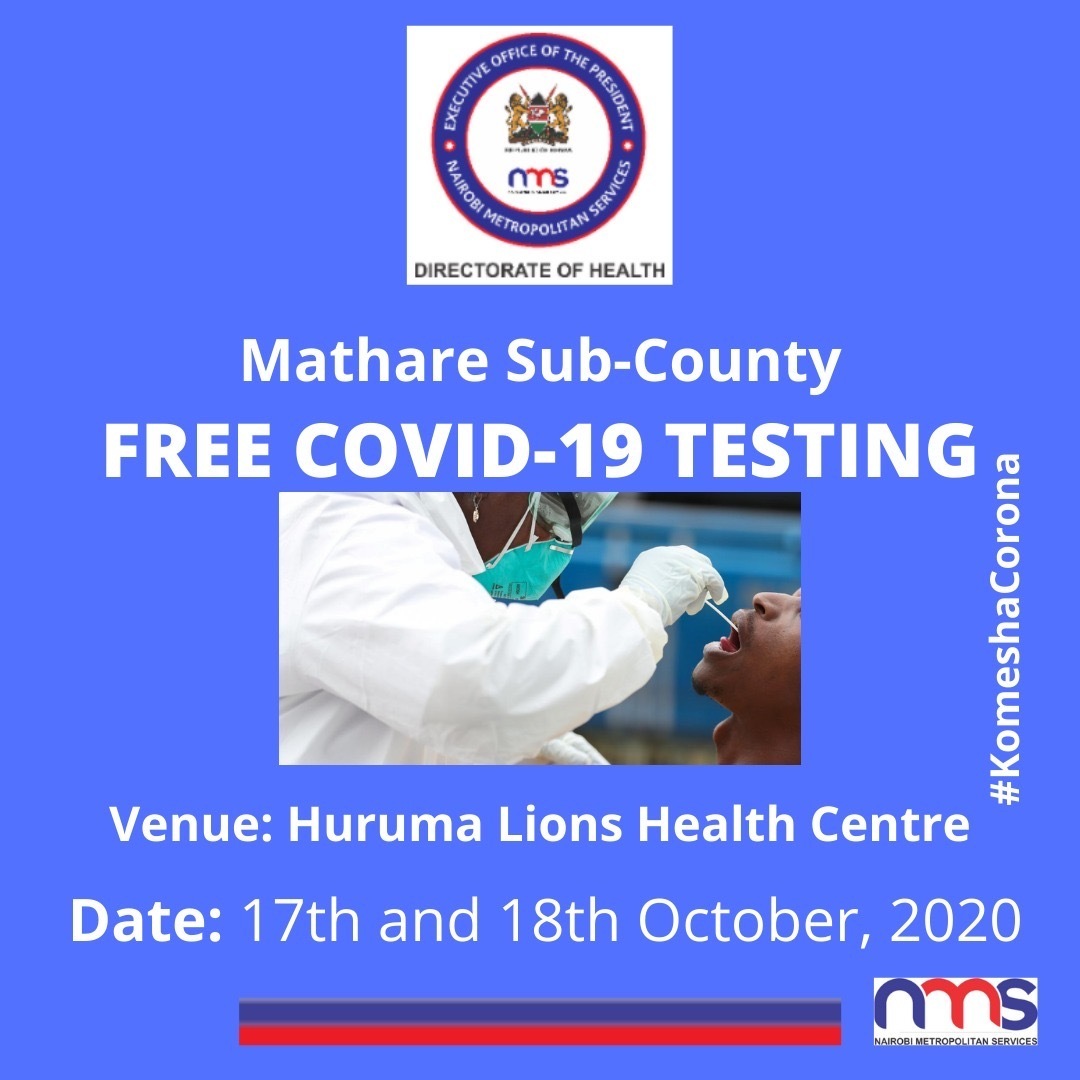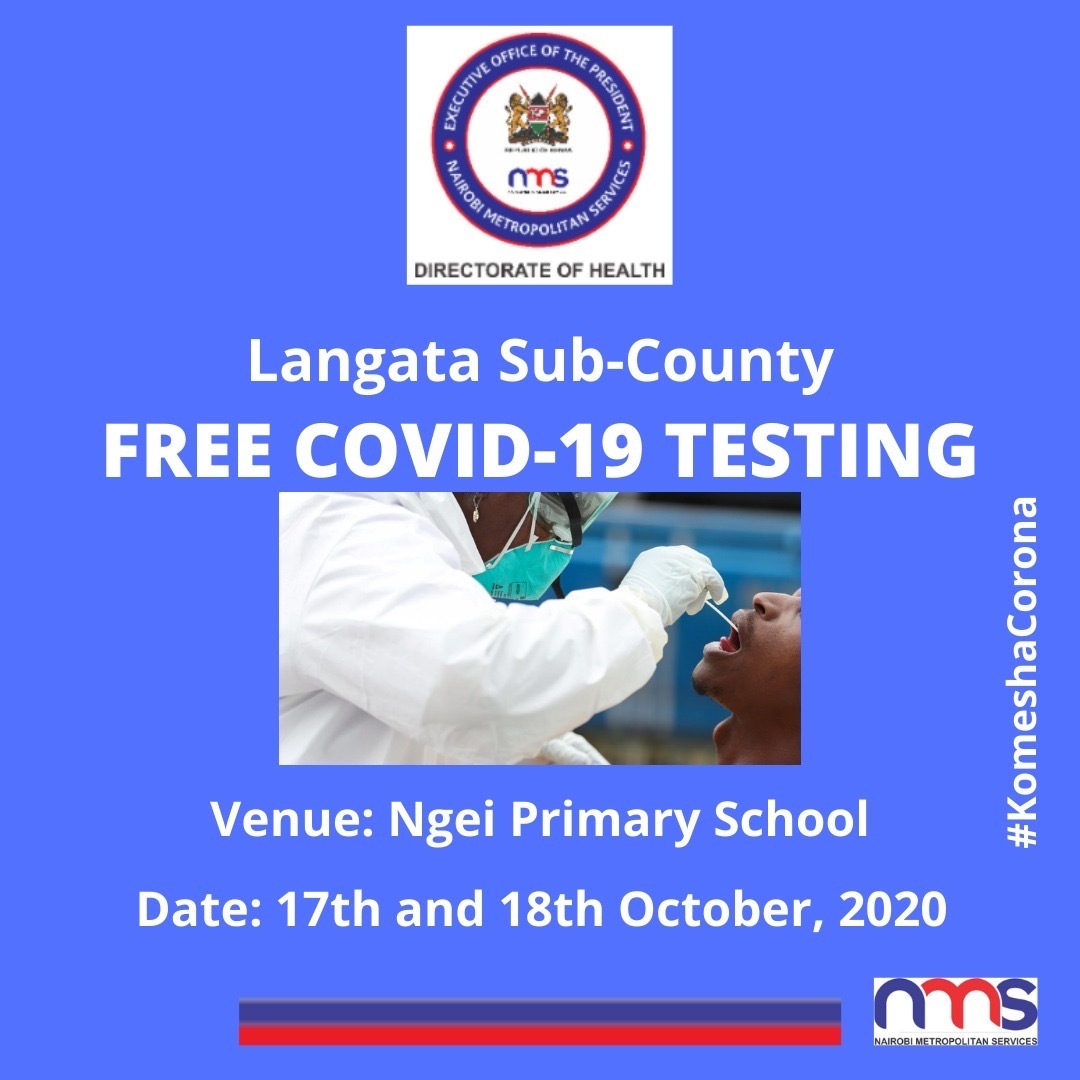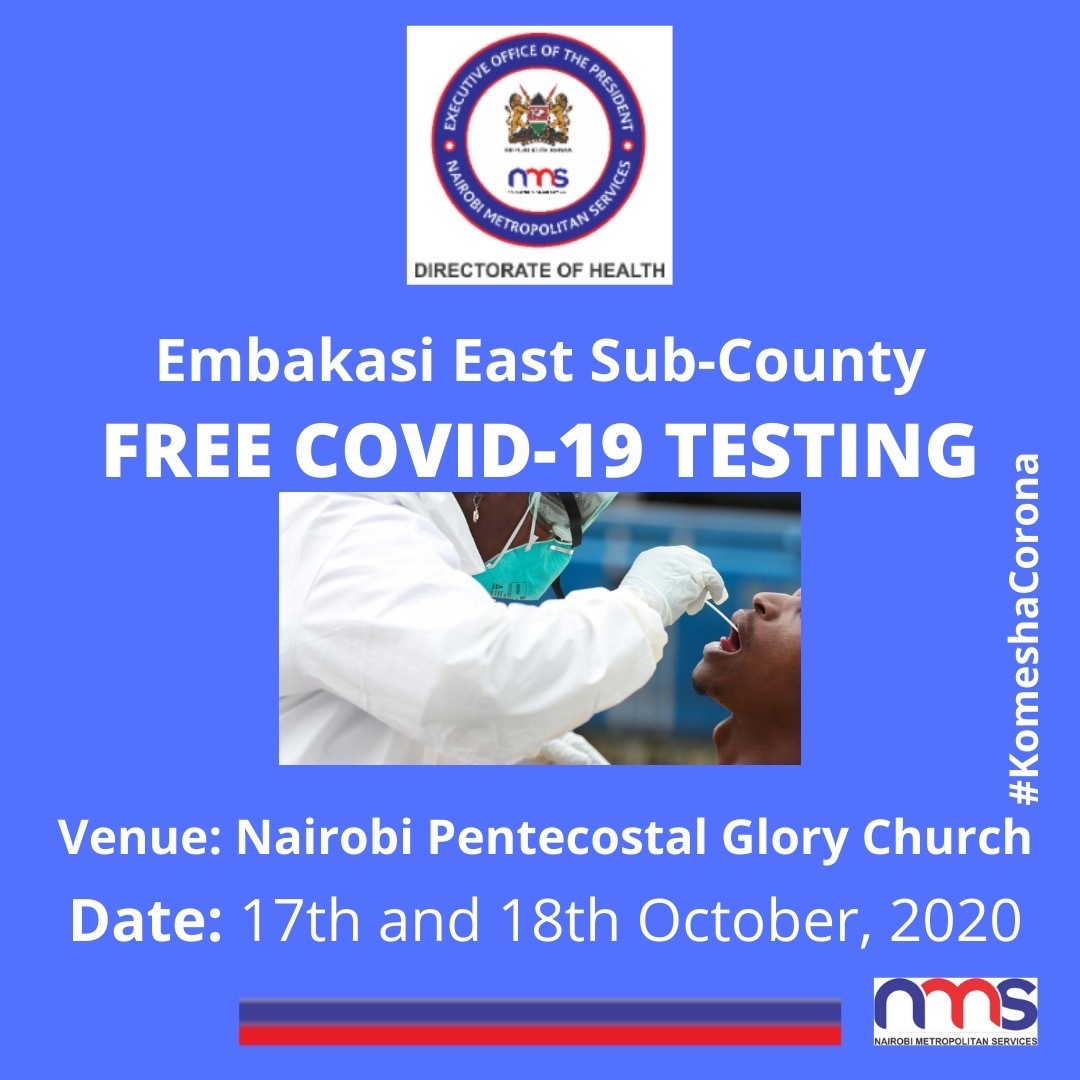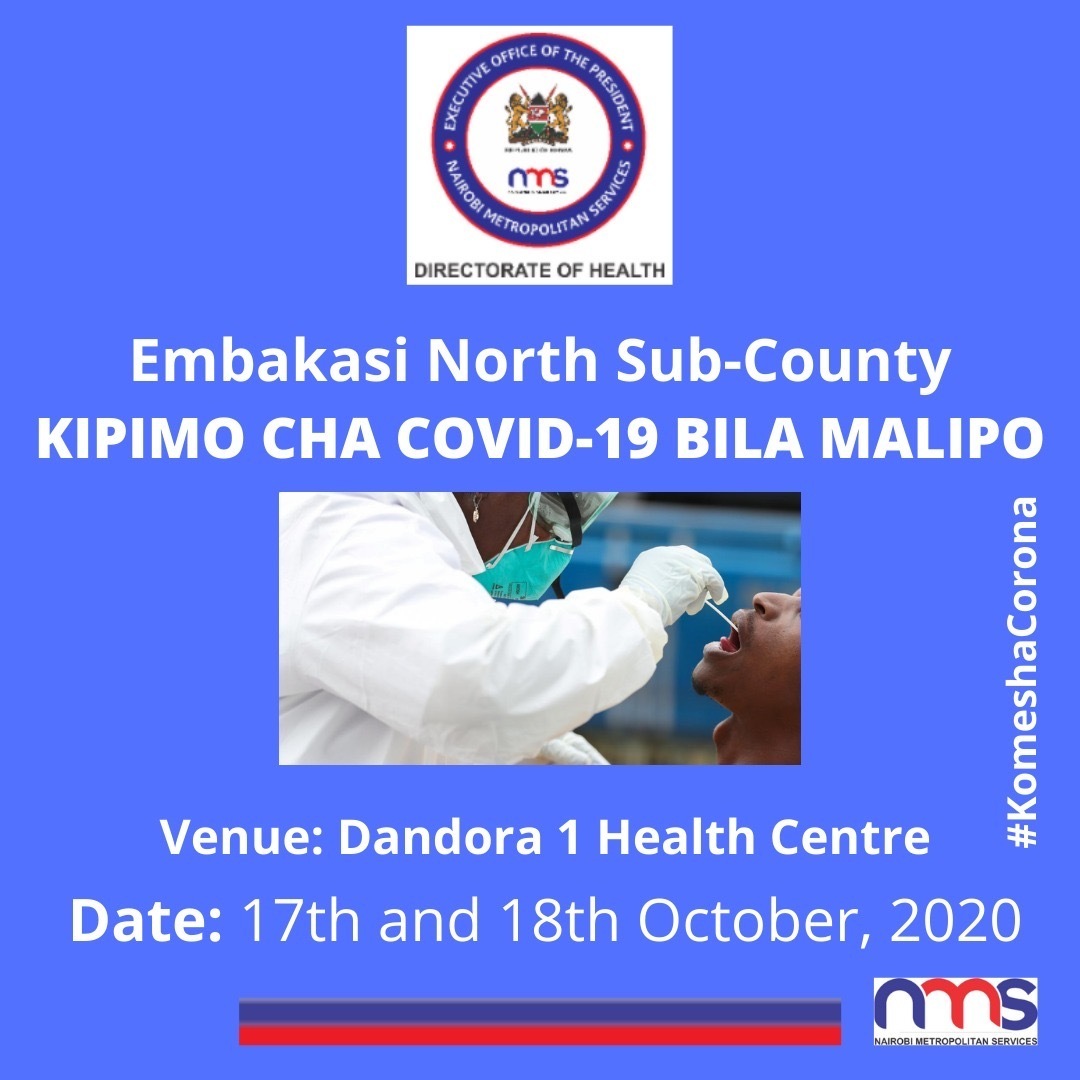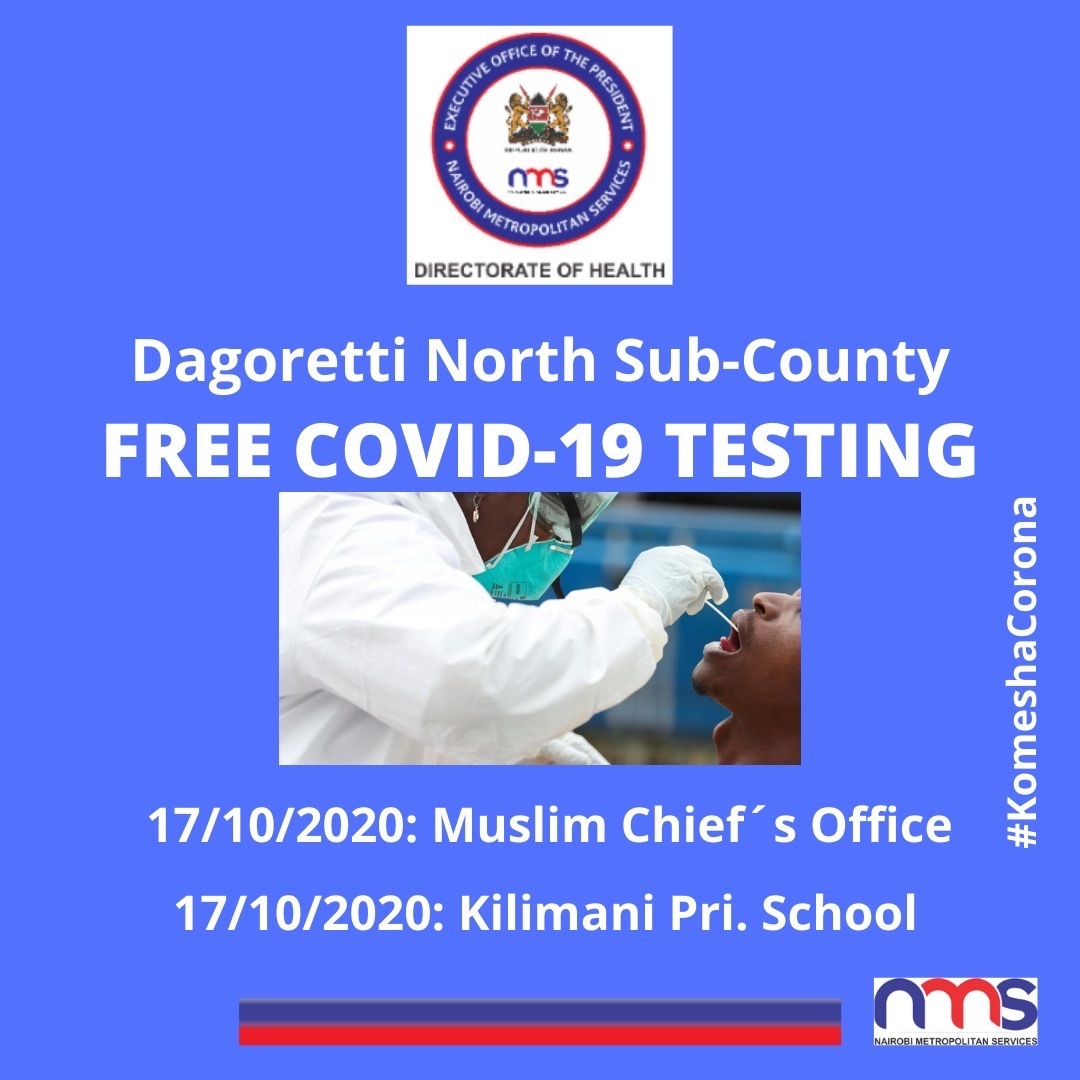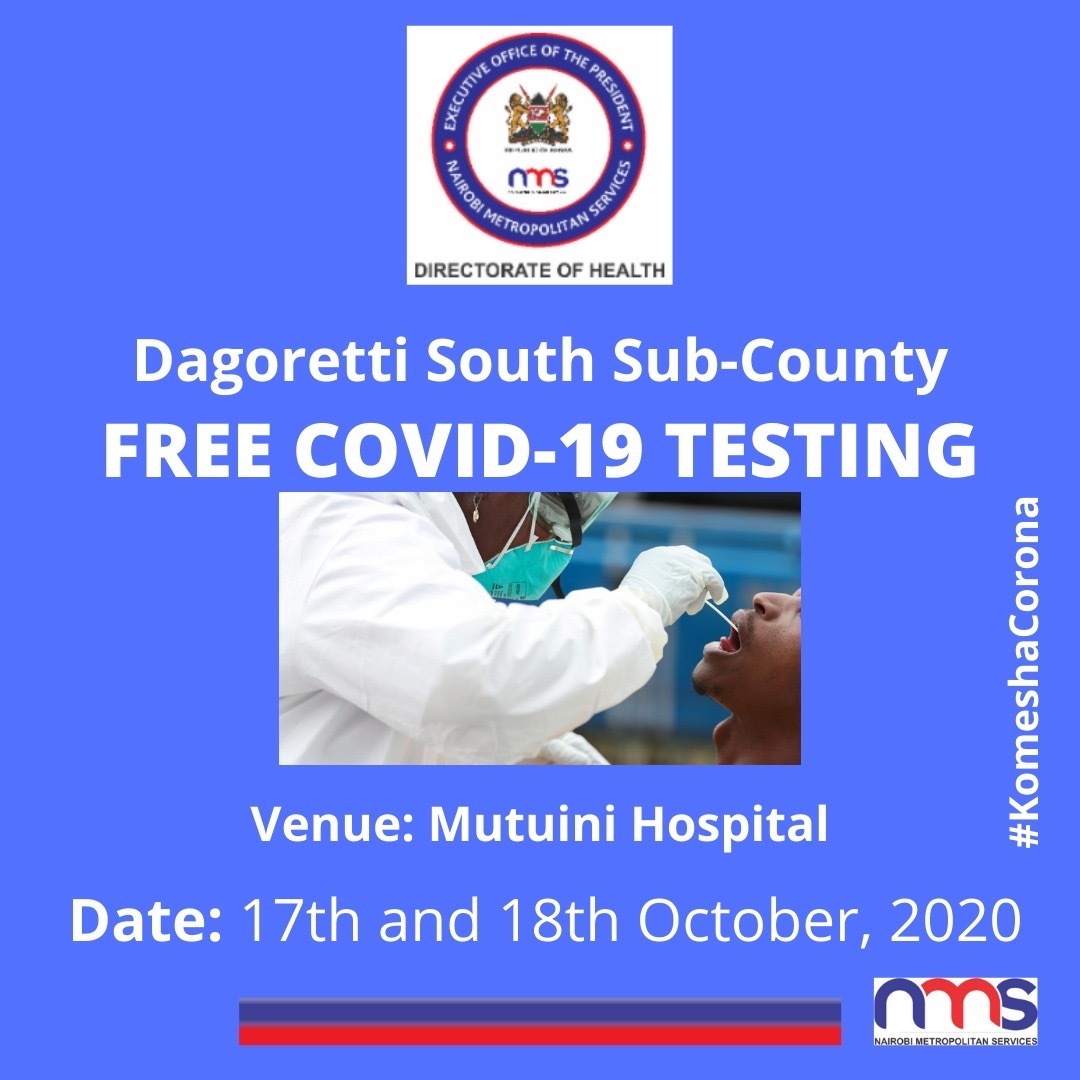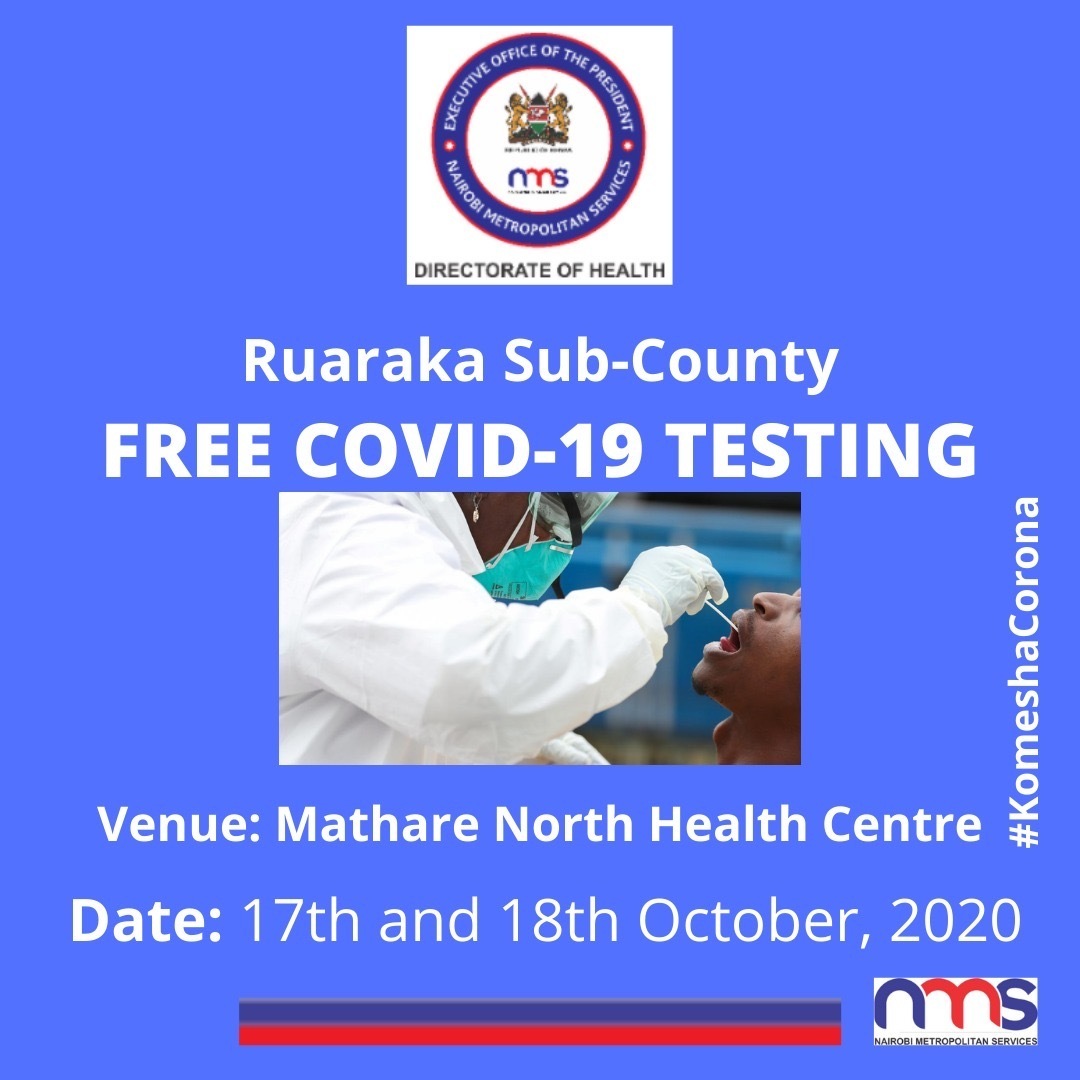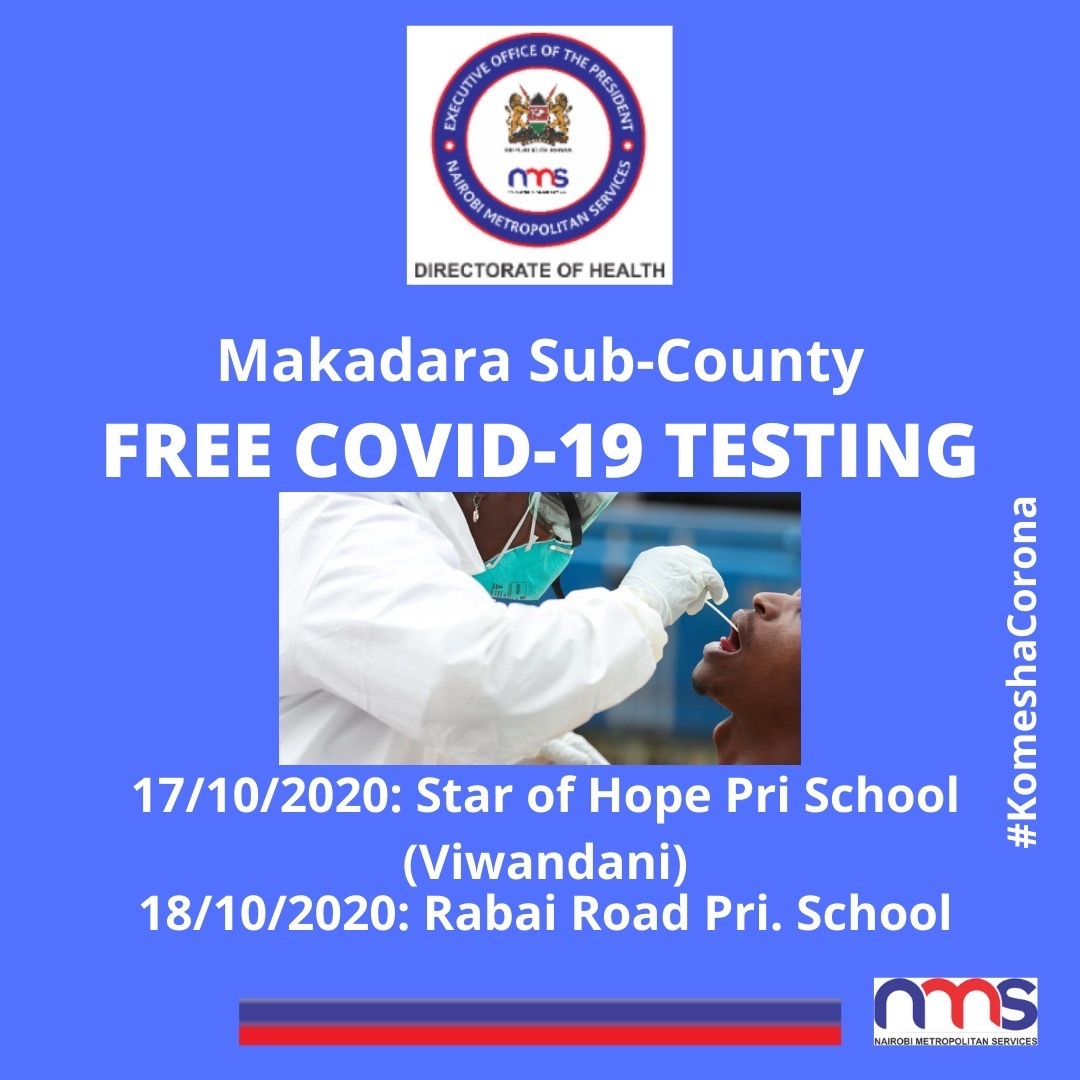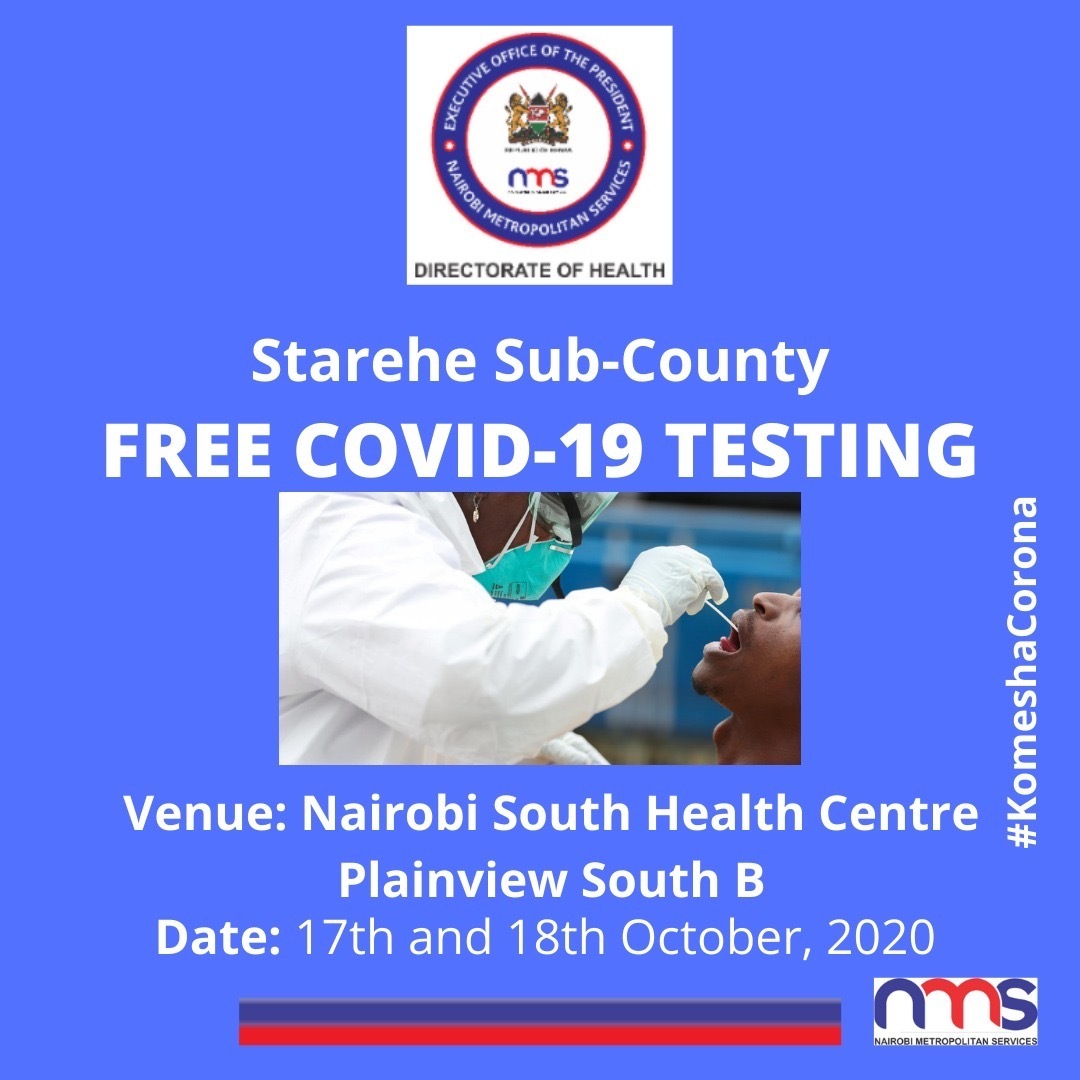 Remember that if you test positive for Covid-19 you should contact the local ops team for further information of what to do while delivering at Glovo.