When a customer requests bank account information to pay for an order at the point of delivery, you will do the following: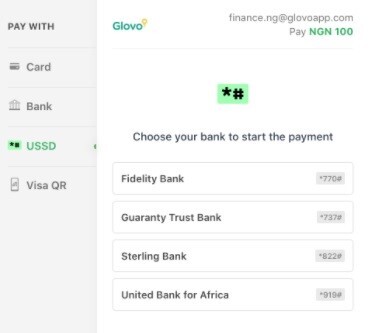 – Initiate a transfer on the Paystack link like you want to remit cash using your Courier ID.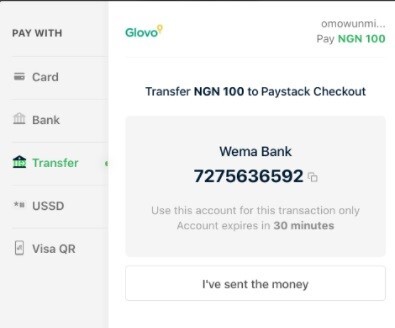 Option 1 – Select the Transfer option on the payments page, this option generates a unique Wema Bank account number that is valid for 30 minutes. You'll give this to the customer to make the payment.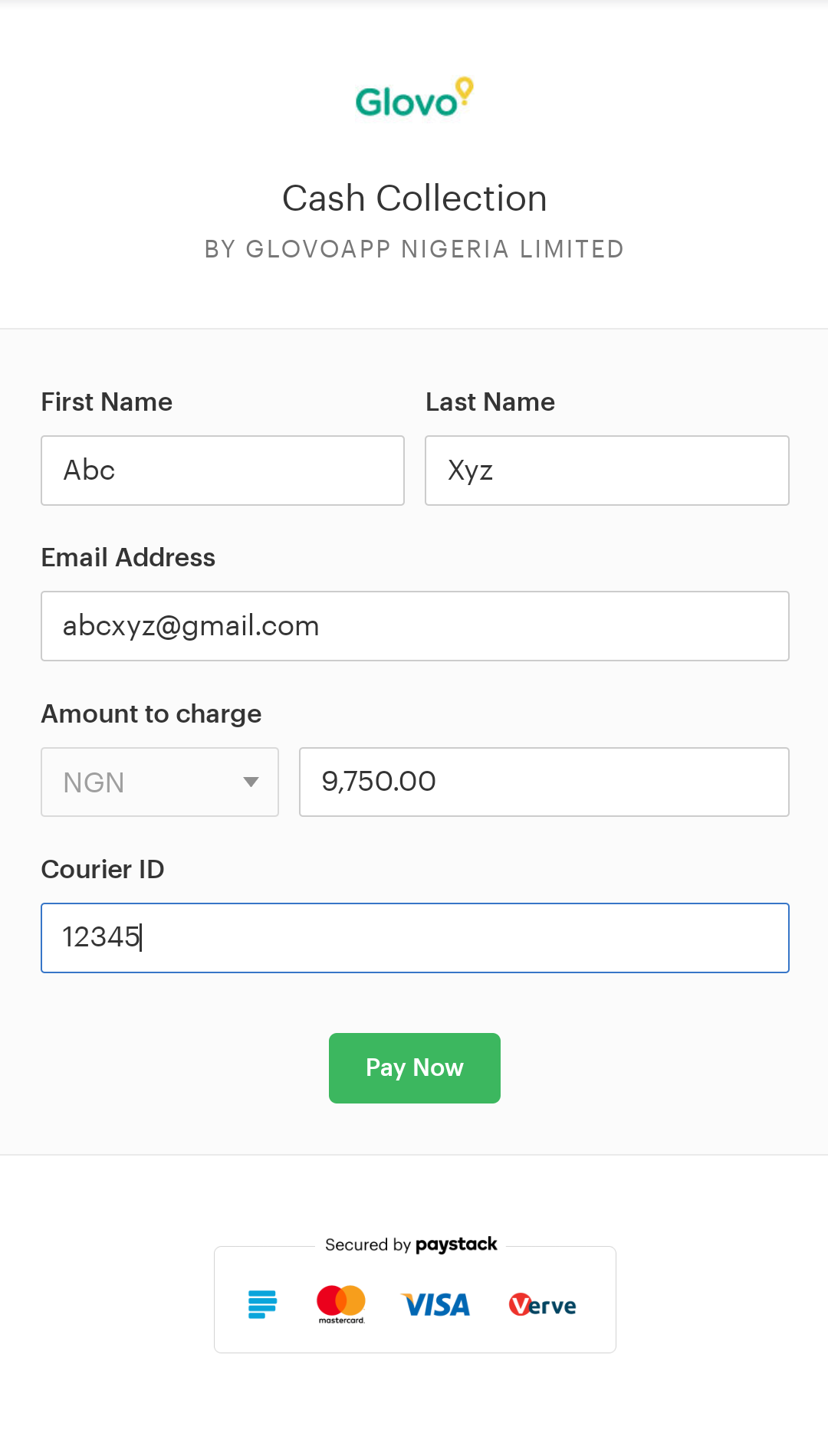 Option 2 – Select the USSD option, you need to confirm whether the customer uses any of the four banks displayed. If yes, you'll initiate a USSD transfer and present the customer with the account number generated for payment.
– You will need to wait for a mail notification that the transaction has been completed successfully before leaving the customer's premises.
– In case of any disputes or when in doubt, contact Support and wait to receive clear instruction on the resolution before leaving the customer's premises.
NOTE:
Every courier must offer these two options to any customer paying by bank transfer.
It is the courier's responsibility to confirm any payment made by the customer before leaving the customer's premises.
Couriers will be held liable to pay for orders where they are unable to show evidence of A or B above.